| Representative of the Establishing Entity and Administrator of ISCE DOURO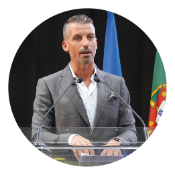 Prof. Doctor Ricardo Martins
Ricardo Martins is a representative of the Instituting Entity – PEDAGO – and Administrator of ISCE Douro. In addition, he has a PhD in Educational Sciences from Universidad Granada, in Spain. He holds an Honorary Doctorate from the Catholic University of New Spain in Miami, USA. He is also a PhD student in Strategic Management and has a Specialization in Family Business Management and a Postgraduate Degree in Business Management at INDEG, at ISCTE in Lisbon. He also has a Master's degree in Occupational Sciences from Universidad Cadiz in Spain and a Master's degree in Mathematics Teaching from Universidade Portucalense. He also has a degree in Mathematics and Sciences - Educational Branch, at ISCE – ISLVT in Lisbon. He also holds a Professional Certificate in Leadership skills of Change Management and an Advanced Professional Certificate in Strategic Leadership, from MSBM London in the United Kingdom. He is a professor at ISCE – ISLVT and ISCE Douro, at the Catholic University of New Spain (USA) and at the Facultad de Ciencias de la Educación (Universidad Granada - Spain) and a researcher in several research groups, in Portugal and abroad.
Professionally, he is also a consultant and trainer in several international entities, such as the World Bank, UNICEF, the Governments of Angola and São Tomé and Príncipe, Banco Sol, Fundação Sol and the Apolónia África Group.
He is also a member of "The American Society of Diplomacy and Political Science", USA.
His areas of interest and research include Educational Sciences, Distance Learning, Project Management, Business Management and Leadership Processes. He has multiple articles and books published in Portugal and abroad.
| President of ISCE DOURO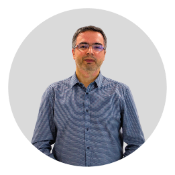 Prof. Doctor Edgar Bernardo
Edgar Bernardo is a coordinating professor at ISCE Douro, an anthropologist with a master's degree in development and a PhD in Sociology from ISCTE-IUL and CI-ISCE, a PhD in Tourism from the University of Aveiro. CinTurs-UAlg researcher, and his research interests focus on tourism and development from an anthropological and sociological perspective. Among the topics recently investigated are cultural heritage and patrimonialization, gastronomy, souvenirs, mobility, responsible tourism, wine tourism and impacts of tourism, tourist governance.
| President of the Technical-Scientific Council

Prof. Doctor Joana Ribeiro
Joana Ribeiro is Adjunct Professor and Co-coordinator of the Degree in Sports at ISCE Douro. PhD in Sports Sciences – Specialty in Sports, Excellence, Well-being and Human Development, Master in Sports for Children and Young People and Degree in Sports and Physical Education – Performance Sports option, from the Faculty of Sports of the University of Porto. For many years she was a Physical Activity and Sports Teacher for students in the 1st cycle of Basic Education, and is a coach of volleyball training classes in several sports clubs and in the Training Centers of the Porto Volleyball Association. She is also the author and co-author of several scientific articles in the area of Sports Training in peer-reviewed journals, and a reviewer in several international journals.





| President of the Pedagogical Council



Prof. Doctor Emília Alves
Emília Alves is Coordinating Professor at the Instituto Superior de Ciências Educativas do Douro (ISCE Douro), with a PhD in Research in Special Didactics of Physical Education and Sport, from UV-ES, Master in Sports Sciences, in the area of specialization in Recreational Sports and Leisure, from FCDEF-UP and a degree in Physics and Sports Education, from UTAD. She was Coordinator of the Sports Department, Coordinator of the Degree Course in Physics and Sports Education and member of the CTC, at ISCE Douro, between 2016 and 2020. She is a Researcher at the Research Center for Physical Activity, Health and Leisure (CIAFEL- FADEUP) , where he carries out studies in the field of child development, exercise and health, coordinating and integrating projects in partnership with various entities, particularly education and health. She is also currently studying the effects of green exercise on postmenopausal women, with researchers from UTAD, acting as Technical-Scientific and Pedagogical Coordinator in the physical exercise program promoted by the Municipality of Penafiel. Furthermore, at ISCE Douro, she is the Responsible Researcher of the project "Development of Motor Skills in Pre-school and 1st CEB students". He is a member of the team of Physical Exercise Professionals who are part of the pilot project for the Promotion of Physical Activity in the National Health Service (SNS), developed at ACES Tâmega II – Vale do Sousa Sul. He has presented works at conferences and events and has been part of organizing and scientific committees for international congresses. She is the author and co-author of scientific articles in national and international magazines and book chapters. She is a reviewer in international peer-reviewed journals, within the scope of Education, Sports and Exercise and Health. Her areas of interest/intervention are: Growth and Motor Development; Motor Learning; Motor Control; Pedagogy and Didactics of Sport and Physical Activities; Fitness (group classes); Physical Exercise, Health and Well-Being; Project Coordination and Event Organization.